Advice & How To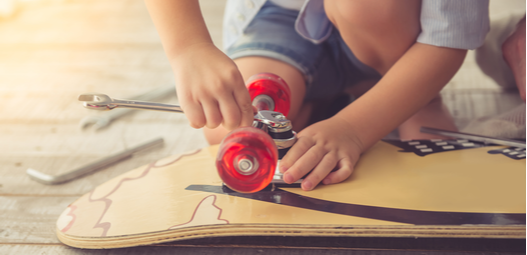 We know how important it is to be on top form. This is why we have extensively researched to produce one of the best skateboard bearings on the market. These all-round bearings perform in all conditions, suitable for all skaters and riding styles.
Skate Bearings in High Performance:
When developing skateboard bearings, there are many qualities to consider. The higher the ABEC rating, the lower the tolerances are when the Bearing is manufactured. Meaning that an ABEC 1 Bearing, although extremely cost-effective, will not perform as well as a higher ABEC rated Bearing. When most skating is done at around 4,000RPM, ABEC 5 is MORE than what you need!
Ramping it up from an ABEC 1 and giving an extensive tolerance, the ABEC 5 will all the boxes in terms of cost, durability, weight and speed. Unlike an ABEC 1 or 3, the ABEC 5 bearing will glide and continue to do so with minimal effort giving ultimate stability (crucial when skating). For a tough deliverer, this bearing is for you!
We've worked hard to develop and produce some of the best skateboarding bearings on the market. Our own brand of skate bearings – the BOLT ABEC 5 bearings – are ideal skates and skateboards in all capacities, with extensive tolerance in terms of cost, durability, weight and speed. They are aesthetically pleasing too, available in multiple colours.
When you're skating whether professionally or just as a hobby with your friends, you want to be at your best no matter what. ABEC 5 bearing classes are cost effective and get you to a fast speed for a fraction of the cost.
How to remove bearings from skateboard wheels
Removing bearings is really easy. You'll need a combination wrench to start with – but this is the only bit of equipment you'll need! No expensive purchases to be made or technical expertise to learn.
Turn the skateboard on its side and begin to unscrew the bolt and washer attached to the wheel. Remember to use a wrench that is the same size as the nut otherwise you'll wear the head out and make it really difficult to replace.
If you're replacing your wheels, you may want to replace your bearings too. These are really, really easy to fit.
Here's how to fit new bearings to your skateboard:
Place and push one of the bearings into the wheel
Push the other bearing onto the side of the truck (with the rubber part facing the truck)
Push the wheel onto the truck (with the rubber part of the bearing facing outwards)
Place the washer and nut onto the outside of the wheel
Use your wrench to tighten it as much as possible
Repeat on all wheels around the skateboard
When you buy your new skateboarding bearing set from Autosport Bearings, you'll receive a colour-coded tin to match the bearing of your choice, which comes as a set of 8, on the basis of two bearings per wheel.
Head online to speak to one of our experienced team or to order straight away about getting your hands on one of these awesome sets with its own colour coded tin, or to mix and match the colour sets.
The TECHNICAL bit… what are they made from:
Material – Carbon Steel
Dimensions – 8mm x 22mm x 7mm (skateboard standard)
Metal shielded
Supplied in sets of 8 (for each board has 4 wheels, with 2 bearings per wheel).
ABEC Rating Explained:
The ABEC scale is an industry accepted standard for the tolerances of a ball bearing. There are a few classes from largest to smallest tolerances. There is no ABEC 11 standard despite the claims of some sellers. The higher ABEC classes provide better precision, efficiency and greater speed capabilities
ABEC 1 – Tend to be the least expensive, the crudest, and the least accurate. The quality of the steel is not very high
ABEC 3 – Are generally inexpensive and do not roll smoothly or quickly
ABEC 5 – Bearings are standard for most types of skateboarding. This rating gets you a fast speed at an affordable cost!
Generally speaking, bearings are composed of a basic set up, a ball within an internal or external ring. The main difference is the amount of force given to the bearings, often referred to as the 'loading weight'. As such, ball bearings handle smaller weight loads, and roller bearings handle the heavier duty loads.
A ball bearing handles a thrust and radial load so that they can handle properly when in motion. It ensures that the load is transferred from the outer to the inner. As the name implies, the roller is not a sphere but cylindrical in shape so that contact between the outer and inner race is a straight line.
Roller bearings, on the other hand, are designed for a heavier load as they are based primarily around a cylinder. This means that the bearing is able to distribute loads over much bigger areas than a ball bearing.
Needle roller bearings provide stiffness within the bearing which has a minimum axial space. Needle roller thrust bearings take up no more space than a thrust washer. A needle roller bearing is the most economical type of bearing as there are loose needle rollers assembled directly between a hardened and ground shaft. Hardened end washers provide an axial location. They use long, thin cylindrical rollers which resemble needles. Are you building your own project but need some bearings to help you on your way? Head over to our product section to order yours today.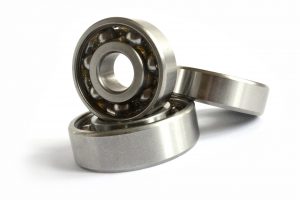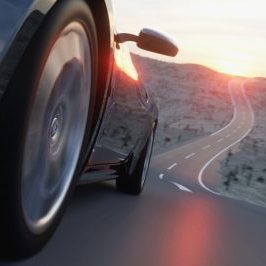 Choosing any car is an investment of time, finance, and in a lot of cases, effort, as oftentimes, a performance car will need a lot of maintenance. However, you do want to ensure that you don't dilute the happiness of owning a car with huge maintenance bills – this is a sure way to take the fun out of a motor purchase. Although we do know as well as anyone just how fun it can be to modify your car! After all, we are autosport specialists!! 
This time in the buying process is a great experience for the petrolheads among us, and precisely why we go into these kinds of purchases, for the exhilaration, adrenaline and the thrill. But how do you weigh up the pros and cons of choosing the right performance car?
What to look out for when buying a performance or sports car
Buying a performance car should be an exciting experience, as something you've always wanted to do. So, no matter your budget or the reason for the purchase, it's time to evaluate how to choose the car of your dreams (or, at least, within your budget!). 
Type of Car
This is one decision to make early on in the process. What kind of car do you want, what will its use be, and where will you be driving it? Nail the answers to these questions from the beginning and you'll narrow down your search, just like that. 
Use

Sounds simple, and relatively standard, but what will the usage of the car be? Is it an every day, run-around car with that extra bit of throttle? Will it be used purely for performance purposes out on the track, for racing, or to show at specific car shows and rallies? Does your budget stretch to a car that'll be sheeted over in the garage for the majority of the year until it gets to show days and fairer weather? 
Weighing up these options, and what's best for you, will help you to choose what type of car would suit you best. For example, a performance car which has the space and durability for family life, you may consider the Ford Mondeo ST, or for purely a 'Sunday' car to polish in the garage, tinker with, and take for a spin on a sunny day, you might consider a two-seater sports car, think Mazda MX-5.     
Some of the best hot hatches on the market right now
Renault Clio
Abarth 595
Peugeot 208 GTI
Ford Fiesta ST
Volkswagen Polo GTI
VW UP! GTI
If buying used, make sure you look out for red flags
If the current owner of the car talks about repairs they've done on the car previously, or talks about how good it runs in past tense, these could be signs that the car isn't currently running as well, or hasn't been at some point previously. 
It's a good idea to ask for a test drive of some kind and look at the car in the daylight, looking at the engine bay, and underneath. Don't be afraid to get stuck in looking at all the areas that often go unnoticed, it's essential that you see the car from all angles in the correct lighting. Additionally, the biggest warning sign of a car gone wrong is only listing it for sale with one picture – usually of the good side. This is something that would usually raise alarm bells.
Price
Price doesn't necessarily pertain to the age of the car. You could buy a brand new sports performance car or a vintage classic, and they could be in entirely different leagues of pricing.  
Do you have a performance car that you're currently working on? Share with us on Twitter or Instagram, tell us what your favourite thing about the project is. Remember, choose ABC when buying performance car parts and bearings! Shop now.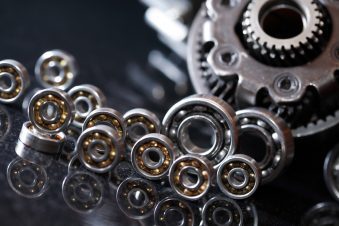 What are wheel bearings?
In their most basic form, wheel bearings are an essential bit of kit on your vehicle. They are the element that keeps the wheels on, steering in place, and keeps everything moving as smoothly as possible. Wheel bearings are mounted upon a wheel hub which makes it very difficult if there is any wear and tear for it to do the job it's supposed to do.
Can wheel bearings be fixed? 
Not usually. When wheel bearings are worn or it starts to make noise, because of the initial set up of sealing them with high-temperature grease. Driving with bad wheel bearings for an extended period of time can be dangerous as the wear will increasingly get worse. It's extremely rare for any kind of complete breakdown to occur straight away. 
What causes wheel bearings to falter?
There are multiple ways for your bearings to wear out. It's not specific to one reason. Depending on the specific driving conditions, wheel bearings can fail, this is especially true if the car is driven through adverse conditions such as driving through deep water and mud, causing the bearings to completely falter. If the bearing is worn out evenly across both tyres, this is just a wear and tear problem from use. But, if they are unevenly worn out, it could be because of a bad wheel bearing.  
Faulty installation can cause damage to the wheel bearing before it's even had a chance to perform fully. Using the incorrect tools to install a bearing can cause unnecessary wear and runs the risk of an accident occurring. 
How long do wheel bearings last? 
As a general rule, wheel bearings have a life-span of anything from 80,0000 to 100,000 miles. However, this is just a guide, the actual time can vary between manufacturers and the conditions of operation. 
Do your wheel bearings need replacing altogether? 
If one of your wheel bearings has gone completely, it doesn't mean that you need to replace front and back bearings altogether. It could just mean that you need to replace the one which is damaged. 
Common types of wheel bearings: 
Spherical bearings

Spherical roller bearings are designed to work in applications where severe misalignment exists, heavy loads and moderate speeds. 
As the name implies, a spherical bearing is a bearing that is composed of where the rotational motion is allowed to change the alignment of its rotation axis. 
Deep groove ball bearings

Deep groove ball bearings are the most widely used roller bearings due to the versatility and overall performance. They are used in a wide variety of applications with two 
Rod end bearings
Rod-end bearings are used on the ends of cylinders, steering links, rods and shafts to take up angular misalignment between each connected part. They are sometimes referred to as being a rose joint made up of a precision articulating joint with a ball swivel attached. 
Needle roller bearings 
Needle roller bearings are generally smaller in diameter relative to their length. The roller profile prevents stress peaks to extend bearing. 
Replacing your wheel bearings
When replacing your wheel bearings it's essential to look for the best, high-quality parts for top performance. Search ABC Bearings today to find the best quality, easy to install, long-lasting wheel bearings for the best motoring performance. If you're struggling to find the exact specifications, give our friendly sales team a call who will be more than happy to assist on 01932 225 777. 
What are the best bearing applications? 
There is no one size fits all, it depends on your specifications, project, and what the purpose of the installation is. To find out more information about the type of bearings to fit the project, or how to work with your current bearings, get in touch with our specialist sales team.