News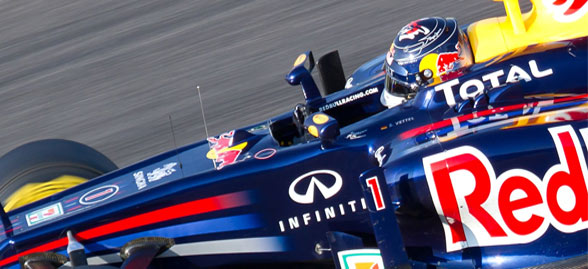 ABC bring to you Andrew Jordan from Eurotech Pirtek at Silverstone today! NEO oils, lubricants and greases!!! Have a good weekend BTCC! #TheMotorsportSpecialists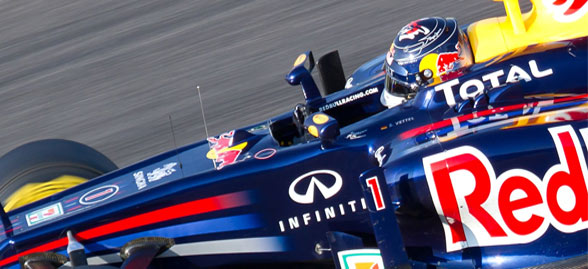 Autosport Bearings and Components are the sole distributor of NEO Synthetic Products in Europe and have been delivering NEO products since July to the Eurotech and Airwaves Racing Teams, both in the British Touring Car Championship.
Andrew Jordan is using NEO Products for the remainder of 2013!
Eurotech Racing are pleased to work alongside Neo Synthetics for the rest of the 2013 season. Championship leader Andrew Jordan, was quoted after he had changed to the Superdot 610 racing brake fluid, "We changed our brake fluid before Silverstone race weekend and I was impressed with the consistency of the brake pedal after a race run".
Airwaves Racing are lovin' NEO Products!
"Airwaves Racing is proud to be working with Neo Synthetics. As a front-running race team, we are constantly developing and improving our cars and this new partnership with Neo Synthetics helps us to gain an edge over our rivals" – Oly Collins, Airwaves Racing Team Manager – Airwaves Racing
NEO Synthetics – leader in Synthetic Oils for FIVE decades
The future of NEO Synthetics holds unlimited possibilities in the development of all types of synthetic lubrication.
NEO Synthetics are proud partners with Eurotech and Airwaves Racing in the British Touring Car Championship this year. NEO Synthetics, now in its 43rd year is looking to accelerate the teams with state of the art lubrication for their engines, wheel bearings and transmissions.
"It is important for NEO to work with top class race teams, to allow us to improve our products from the technical data we collect from racing and testing. Using Neo products all over the car; Engine Oil, Gear Oil, Brake Fluid, Wheel and C/V Grease & Keep Cool – will give teams a performance advantage. With our partners Autosport Bearings and Components, #TheMotorsportSpecialists NEO Synthetic Oils looks to be on the podium on race weekends." Paul Baker, Owner and President of NEO Synthetic Oil Co. USA
For more information about ABC Autosport Bearings and Components – please call +44 (0)1932 225 777or email abc@autosport-bearings.co.uk
Our Products are NOW available to purchase online at www.autosport-bearings.co.uk!
You will now be able to see our Rod Ends, Lubricants in fact practically EVERYTHING we have to help make your Race Car a Winner!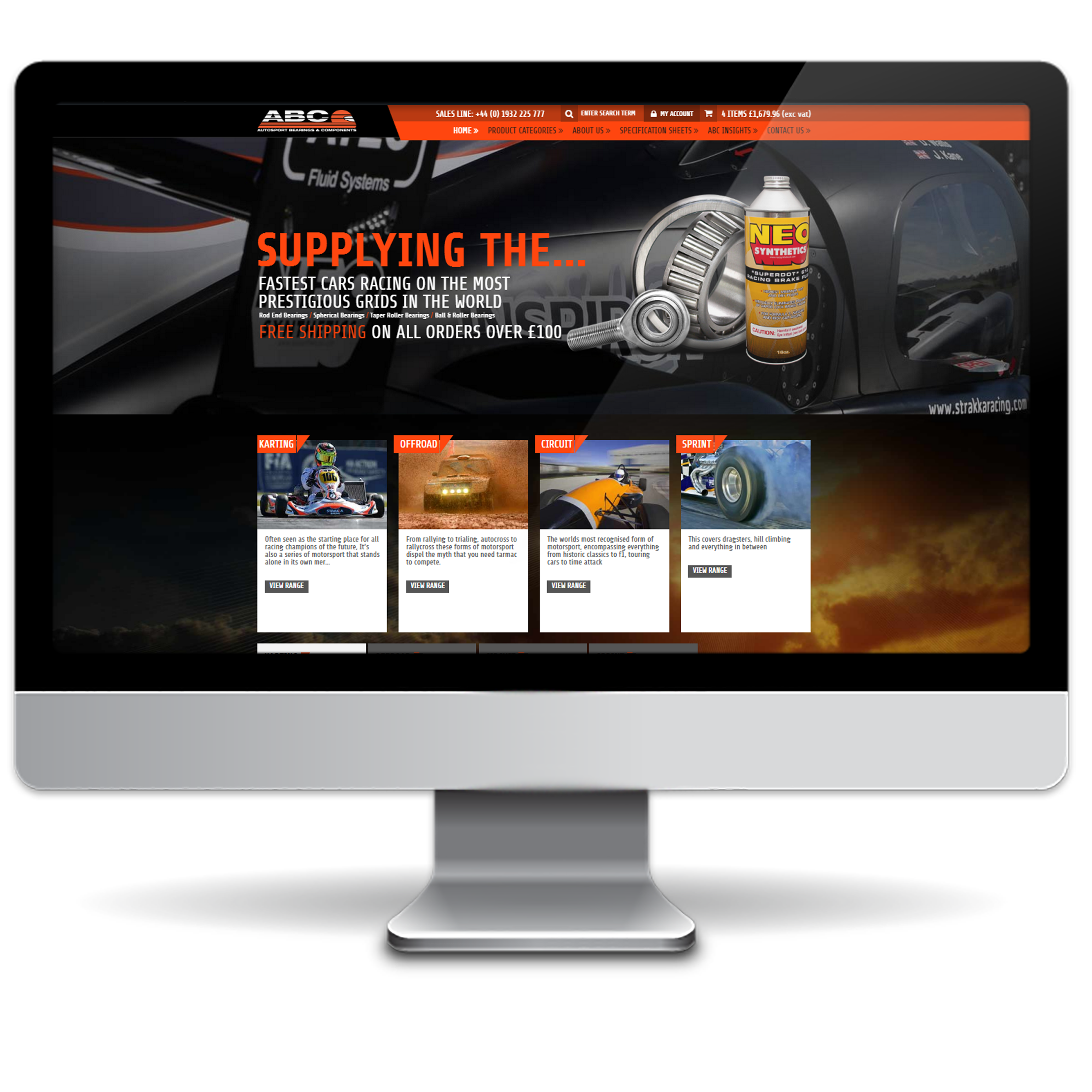 Keep up to date with ABC Autosport Bearings & Components Ltd's News, Events and Special Offers.
Firstly, you have to click on the 'Account' section at the top of our website.
Next, fill in all your details, make sure that you include your email address as this is what we'll use to keep in touch with you about our latest products, events, sponsorship's and special offers.
Last create your Account by confirming the details that you have entered are correct then… Register! You are now ready to be the first to see our News!
Whether it's Rod-ends, Spherical Plain, NEO Lubricants, Supper B Batteries, Fasteners – we have all our products here!
We have 1,000's of Products online right now and we will continue to grow our ranges.
In the meantime, if you have a question or simply want to talk to someone about any of our products or maybe you're unsure to which one you need, give us a call on +44 (0) 1932 225 777 or email: abc@autosport-bearings.co.uk
ABC
🚗🚗🚗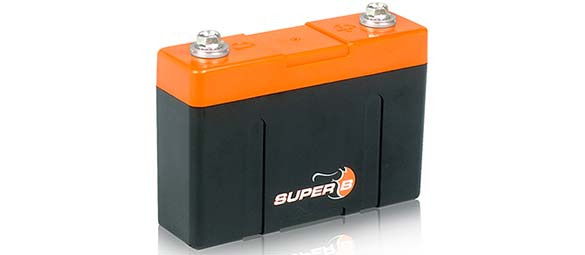 We stock Super B Batteries and they are now available online – all of them!
Here at ABC (Autosport Bearings and Components Ltd) we've been working extra hard to get most, if not, all our exceptional motorsport parts online. Super B Batteries for instance, are superior to the mass-produced Lithium Ion batteries as they are Lithium Ion Phosphate made. This means Super B Batteries maintain their voltage output until the cells are completely discharged unlike the regular batteries on the market, where the loss is gradual.
Essentially, this gives you the flexibility of operating a vehicle without the use of an alternator, saving weight and reducing time spent in service.
Here's our LITHIUM ION STARTER BATTERY 2600P-AC for £139.99 (ex VAT).
The Starter Battery 2600P-AC is capable of providing engine cranking pulses in excess of 2250 amps for 5 seconds. Operating temperatures vary from -30 Degrees Centigrade to 60 Degrees Centigrade for all models.
This Lightweight Lithium Ion starter battery, 0.992 lb / 450 gm, is specially developed for:
• Motorcycles
• Jet Skis
• Snowmobiles
• ATVS
• Quads Using Up To 450cc 4 Stroke Engines.
As a Starter Battery, the 2600P-AC will enhance the overall efficiently of the vehicle, increasing performance and decreasing weight.
Each battery is hand built and tested before shipping as well as being made using lithium iron phosphate.
Not bad for a battery!
Click here to see our LITHIUM ION STARTER BATTERY 2600P-AC, see the whole Super B Range here or give us a call on +44 (0) 1932 225 777 now.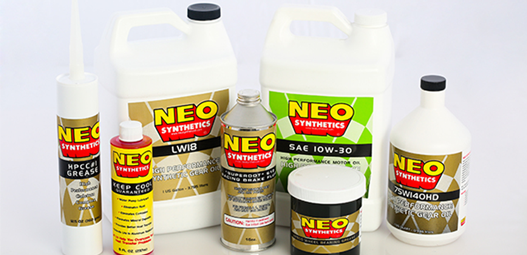 NEO Synthetic Oils and Greases here at ABC!
We are the approved European supplier for NEO Synthetic Oils and Greases, they are now available online from us!
NEO's lined of 100% synthetic racing oils and greases are a performance based blend of lubricants. Their purpose is to provide unmatched lubricating to specific areas where required.
NEO high-performance lubrication takes performance to the next level. Race teams around the world want the highest advantage possible over competitors. Many top teams, including the top Formula 1 teams in Europe use their products to ascend to the next level. Back in 1985, Team Benetton approached NEO with a severe constant velocity joint problem. Their C.V joints were constantly failing.
NEO Synthetic Oils and Greases not only cured the problem but extended the life of the C.V. joints by 500% and enabled Team Benetton to go on and win the 1986 Mexican Grand Prix. Very soon after, March Engineering (At the time the World's largest race car manufacturer and supplier of Indy Car gearboxes) heard about NEO and after extensive testing, gave NEO Lubricants the exclusive recommendation as the only lubrication to run.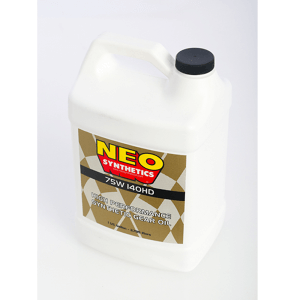 Currently, NEO Racing Lubricants are being tested and used by the top NASCAR, INDYCAR, Formula 1 and GP2 teams as well as several SCCA and ALMS competitors. Interest continues to grow in us because of NEO's successful track record and innovative developments like LW 18 Gear Oil.
Click here to see our NEO Synthetic Oils and Greases, or give us a call on +44 (0) 1932 225 777 now.
Here's a warm welcome to our BOLT ABEC 5 Skate Bearings!
ABC now stock our own Brand of Skate Bearings. BOLT ABEC 5 Bearings are ideal for Skate Bearings in all their capacities, Skateboard, Skates AND come in multiple colours and thier own storage tin.
BOLT 608-ZZ Skateboard Bearings are available in Red, Blue, Green and Gold and are sold in Sets of 8!
We know how important it is to be on top form. This is why we have extensively researched to produce one of the best Skateboard Bearings on the market. These all-round Bearings perform in all conditions, suitable for all skaters and riding styles.
Skate Bearings in High Performance:
When developing Skateboard Bearings, there are many qualities to consider. The higher the ABEC rating, the lower the tolerances are when the Bearing is manufactured. Meaning that an ABEC 1 Bearing, although extremely cost-effective, will not perform as well as a higher ABEC rated Bearing. When most skating is done at around 4,000RPM, ABEC 5 is MORE than what you need!
Our ABEC 5 is the ideal Bearing of choice.
Ramping it up from an ABEC 1 and giving an extensive tolerance, the ABEC 5 will all the boxes in terms of cost, durability, weight and speed. Unlike an ABEC 1 or 3, the ABEC 5 Bearing will glide and continue to do so with minimal effort giving ultimate stability (what we need skating) For a tough deliverer, this Bearing is for you!
ABEC Rating Explained:
The ABEC scale is an industry accepted standard for the tolerances of a Ball Bearing. There are a few classes from largest to smallest tolerances. There is no ABEC 11 standard despite the claims of some sellers. The higher ABEC classes provide better precision, efficiency and greater speed capabilities
ABEC 1 –  Tend to be the least expensive, the most crude, and the least accurate. The quality of the steel is not very high
ABEC 3 –  Are generally inexpensive and do not roll smoothly or quickly
ABEC 5 –  Bearings are standard for most types of skateboarding. This rating gets you a fast speed at an affordable cost!
The TECHNICAL bit…
Material – Carbon Steel
Dimensions – 8mm x 22mm x 7mm (Skateboard standard)
Shield – Metal shielded
Supplied – In sets of 8 (for each board has 4 wheels, with 2 Bearings per wheel).
Each set of 8x Bearings, comes in its own colour coded tin. However; if specified, a mix and match option is also available, where you can chose what colour Bearings will make up your set of 8.

Want more info?
For anything else, please call us on: +44 (0) 1932 225 777 on leave us a message to discuss what you need!
BOLT SKATE Bearings for ABC